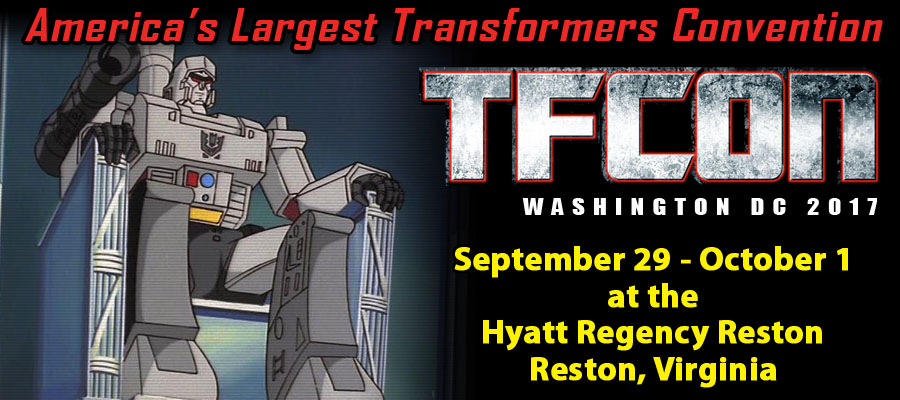 Save the dates! TFcon – America's largest fan-run Transformers convention will take place in the Washington DC area the weekend of September 29th to October 1st, 2017. TFcon USA will take place at the Hyatt Regency Reston in Reston, Virginia.
The hotel is located down the road from the Washington Dulles International Airport which is next to the Steven F. Udvar-Hazy Center (National Air and Space Museum), home to thousands of aviation and space artifacts, including a Lockheed SR-71 Blackbird, a Concorde, and the Space Shuttle Discovery. The center made its first media appearance in the 2009 film Transformers: Revenge of the Fallen, and the SR-71 that is on display in the museum was used as the Autobot Jetfire.
Discounted hotel block information will be available shortly. Dealer bookings and attendee registration information will also be available in the near future.