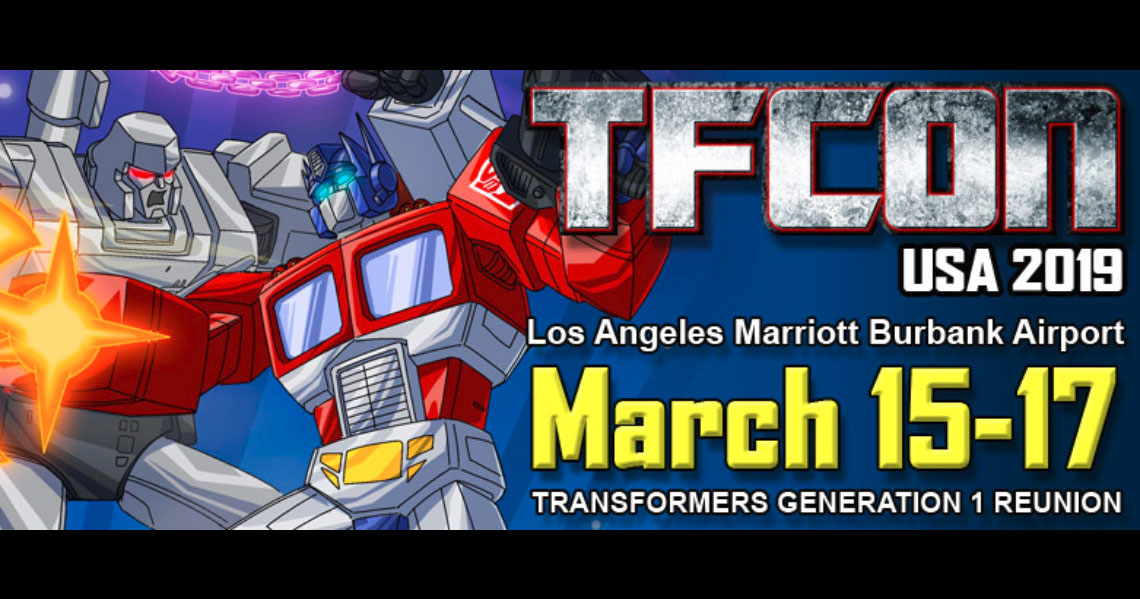 LOS ANGELES TO HOST TRANSFORMERS GENERATION 1 REUNION EVENT
BURBANK, CA. Thousands of fans from around the world will converge on the Los Angeles Marriott Burbank Airport Hotel & Convention Center (2500 N Hollywood Way, Burbank, CA 91505, USA) to participate in TFcon USA 2019; a 3-day colossal Transformers event to celebrate the 35th anniversary of the Transformers franchise (March 15-17, 2019).
The show will feature a myriad of guests, voice actors, artists, writers and toy designers that contributed to the Transformers universe since 1984. There will also be a variety of Q&A panels, autograph sessions, workshops and costume contests all weekend long.
"We were absolutely thrilled to bring this show to Los Angeles County," says TFcon Founder Colin Douglas. "There are a huge number of fans on the West Coast and we are very excited to provide a memorable experience catered to long-time fans, collectors and first-time attendees."
Burbank will provide an ideal location; accessibility to transportation and an abundance of leisure and tourism opportunities nearby for fans to enjoy.