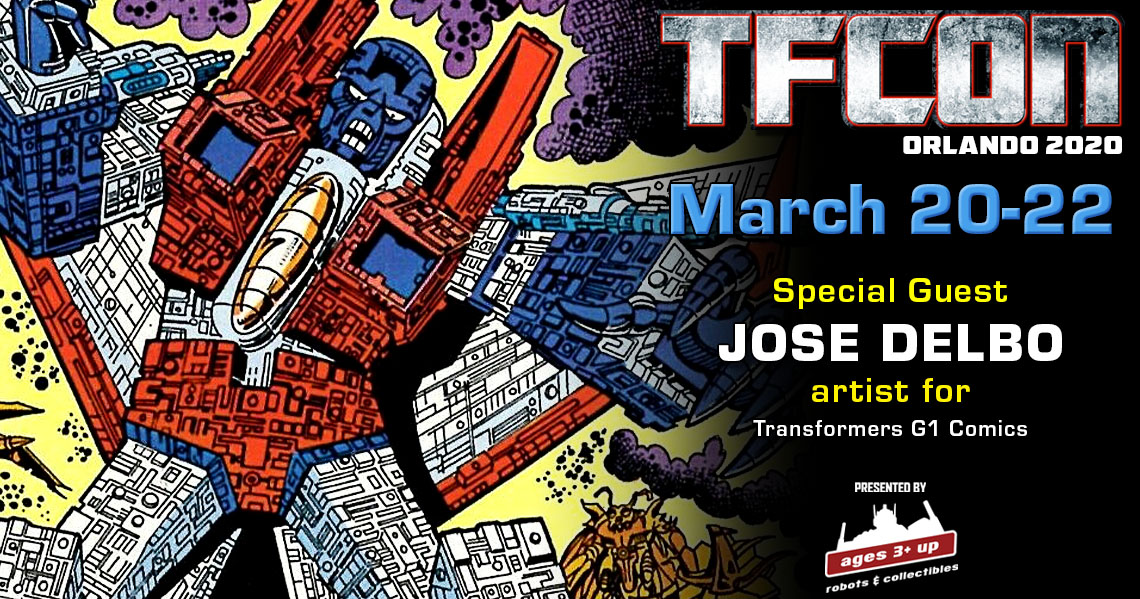 TFcon is very happy to welcome Marvel Comics Transformers artist Jose Delbo for his first Transformers convention appearance at TFcon Orlando 2020. Jose worked as the primary artist on the classic Transformers #36–42, 45–54, 56–60, 63–64, 67 from 1988–1990. He will be attending all weekend signing for fans.
Jose Delbo is presented by Ages Three and Up.
UPDATE: Unfortunately Jose will no longer be able to join us at TFcon Orlando 2020.