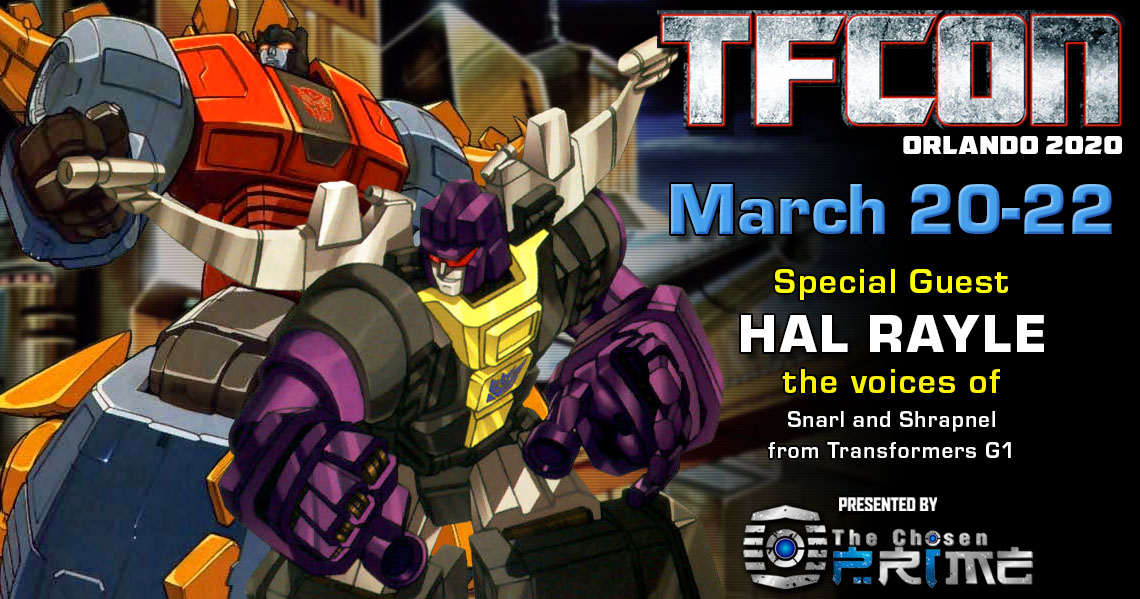 TFcon is very happy to welcome Hal Rayle the voices of Shrapnel, Snarl, Pipes and Skuxxoid in Transformers Generation 1 to TFcon Orlando 2020. Fans of the 80s will also remember him as the voice of Deep Six in G.I. Joe and the voice of the Predator creature in Predator 2. He will be attending all weekend signing for fans.
Hal Rayle is presented by The Chosen Prime.
UPDATE: Unfortunately Hal will no longer be able to join us at TFcon Orlando 2020.