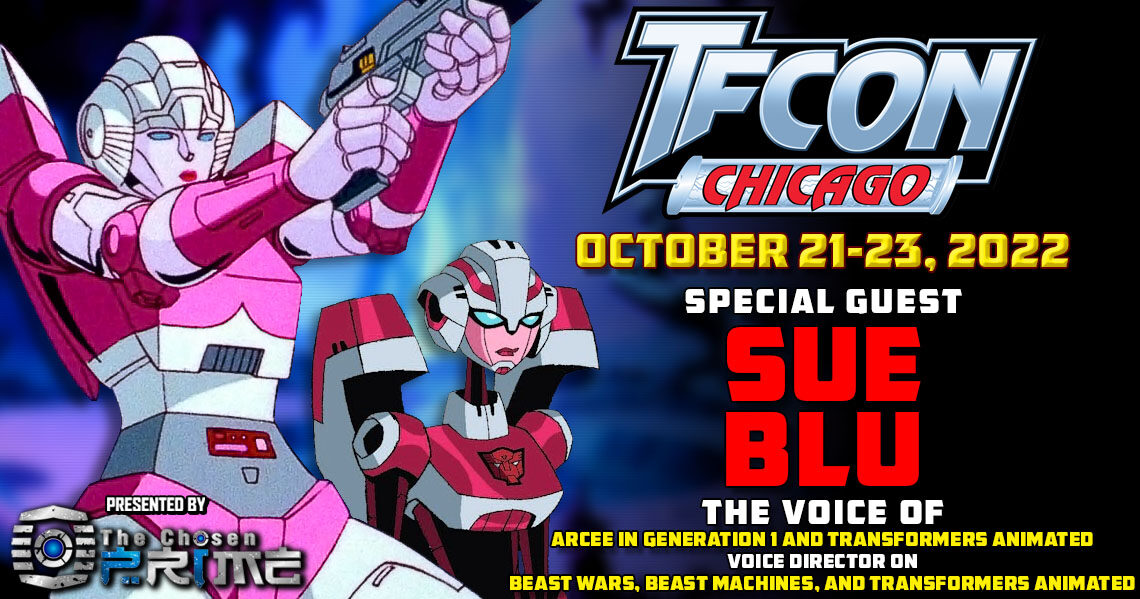 TFcon is very pleased to welcome Sue Blu to TFcon Chicago 2022. Transformers fans will recognize her as the voice of Arcee in Generation 1 and Transformers Animated as well as the Voice Director on Beast Wars, Beast Machines, and Transformers Animated.
Sue will be taking part in Q&A panels and autograph sessions at the world's largest fan-run Transformers convention all weekend long.
Sue Blu is presented by The Chosen Prime.